Welcome to In Focus Eyecare!
In Focus Eyecare Cherrybrook is dedicated to providing superior service to our patients. We put great importance on taking care of your eyes and recommend you maintain a yearly check up, to ensure your vision is at its best.
We stock a wide range of frames, including leading designer brands, a hand picked range of popular sunglasses and contact lenses. Drop in and check out our range today.
Book Your Appointment
Our Services
Orthokeratology : Correct your vision while you sleep Did you know that it's possible correct your eyesight and reduce your reliance on glasses or contact lenses without having to have eye surgery? How you ask? Orthokeratology. What...

Sunglasses these days are not just a fashion accessory but a necessity to eliminate the discomfort and effects of the harmful UV rays emitted by the sun. The effects of UV can cause long term...
Latest News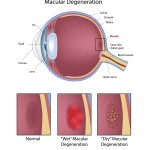 Nutrition plays an important role in optimising macular health, and reducing the risk of macular degeneration. Eating a healthy, well-balanced...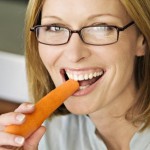 March 22, 2016
Comments (0)
Is there any truth to the statement that carrots improve your eyesight? Actually, since the Middle Ages, carrots have been...
Common Questions
I have a young family, can In Focus Eyecare test their eyes? At In Focus Eyecare we believe that children's vision assessment is important, undiagnosed vision impairments can hinder their ability to focus in the classroom, and with early detection some conditions can be significantly improved.

I am turning 70 soon, how often should I get my eyes checked? We recommend all patients get their eyes tested at least every 2 years. However as you get older there are some conditions that require more frequent monitoring, especially if you have a family history of diabetes or macular degeneration. We will let you know the right appointment frequency when you come in.

I am avid squash player and my glasses get in the way, what are my options? Many patients chose to wear contact lenses to free them from the restrictions of spectacles. If contact lenses do not suit your lifestyle we also offer Ortho-K a rigid lens worn at night that can give independence from glasses and contacts over time. Ask about Ortho-K at your next appointment.
We are members of the following associations: